Previous Client management projects – was with a focus on lock down the client much as possible, so end-user couldnt install anything manually.
But working with the product Admin By Request on more projects, it is clear, that it is no problem to give the user just-in-time(JIT) access to install/uninstall applications. Combined with Microsoft Defender for Endpoint and Patch My PC, we can monitor and make sure 3rd part applications is patched.
In the latest version of Admin By Request – they have released a smart feature called Tray Tools. With Tray Tools we can add a small shortcut menu for Control Panel links, specific apps or web links.
I have seen a lot of internal developed tools – that deliver a shortcut menu for end-users, with most used apps or intranet.
To manage the Tray tools – Under the sub-setting > Applications > Tray Tools – A quick list of Control panel shortcuts can also be added.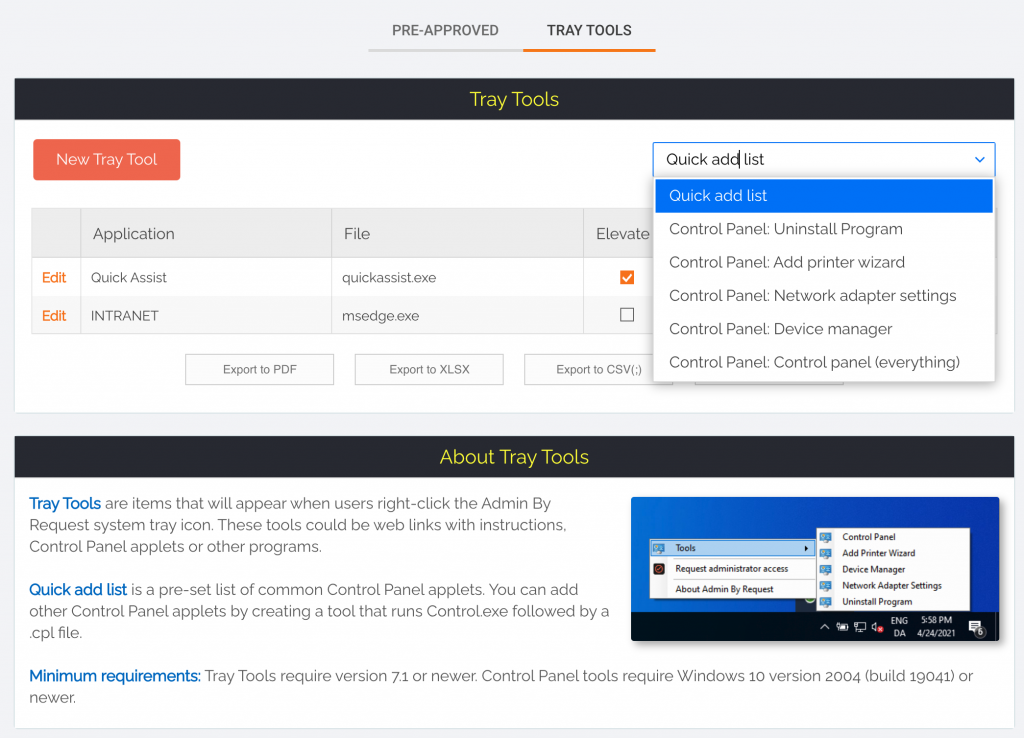 ---
In this scenario, I have added Quick Assist, so the end-user easily can find it. Besides add it to the tray tools – I have also added Quick Assist to be pre-approved elevation without UAC. That will also make sure Secure Desktop can be seen by the IT Supporter through Quick Assist.
---